Overview
Synthetic Biologics, Inc. is a late-stage clinical company developing therapeutics that preserve the microbiome to protect and restore the health of patients. The Company's lead late-stage candidates are: (1) SYN-004 (ribaxamase) which is designed to protect the gut microbiome from the effects of certain commonly used intravenous (IV) beta-lactam antibiotics to prevent microbiome damage, C. difficile infection (CDI), overgrowth of pathogenic organisms and the emergence of antimicrobial resistance (AMR), and (2) SYN-010 which is intended to reduce the impact of methane producing organisms in the gut microbiome to treat an underlying cause of irritable bowel syndrome with constipation (IBS-C). The Company's preclinical pursuits include an oral formulation of the enzyme intestinal alkaline phosphatase (IAP) to treat both local GI and systemic diseases as well as monoclonal antibody therapies for the prevention and treatment of pertussis.
Our Lead Candidates
SYN-004 (ribaxamase)
Ribaxamase is an oral enzyme tablet engineered to survive the stomach thereby allowing IV beta-lactam antibiotics to treat infection while ribaxamase protects and preserves the naturally occurring gut microbiome from the onset of antibiotic-mediated primary C. difficile infection, pathogenic colonization and the emergence antimicrobial resistance.
SYN-010
SYN-010 is a proprietary, modified-release formulation of lovastatin lactone that is designed to bypass the stomach and reduce the body's natural methane production in the GI tract to treat an underlying cause of the symptoms associated with irritable bowel syndrome with constipation (IBS-C).
Protecting the Gut Microbiome
Your body has 10 times as many microbe cells as human cells.
We're leveraging the microbiome to radically change today's medicine.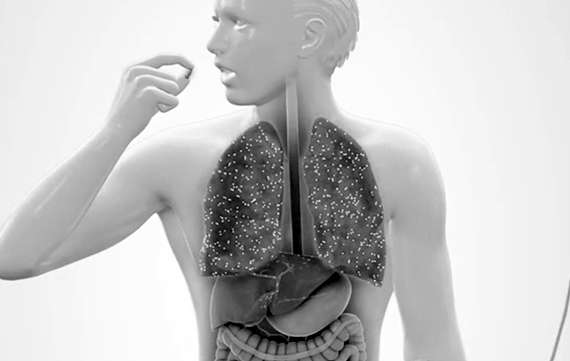 How SYN-004 (ribaxamase) Works
SYN-004 is an oral prophylactic therapy designed to degrade residual and still viable IV beta-lactam antibiotics which pass through the GI tract following systemic circulation.
How SYN-010 Works
SYN-010 is intended to act primarily in the intestinal lumen while avoiding systemic absorption, thereby targeting the major cause of IBS-C, not just the symptoms.
Leadership
Our experienced management team has an extensive clinical and commercial track record.